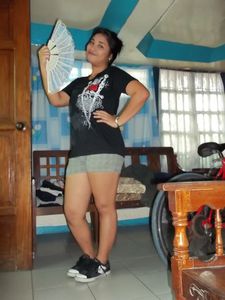 One of the great reason why I love being a girl is that.. I can choose my outfit based on what I really like. I mean.. it could depend on some occasions but preferences really varies.
I love wearing t-shirt partnered with shorts. I really love how the comfortable style makes me look always on the go. I love loose shirt most of the times compared to those body fit type of t-shirts.
I also love wearing dress when nature calls for that. LOL! I mean.. it could be a girly type of thing but I would love to partner it with high cut sneakers. Cool eh?!
Then I can wear shirt and jeans. In most cases, I do like to wear jeans when I go out. It is less hassle and more convenient in a lot of ways., If you know what I mean.
Of course.. who would forget my very own PJ's? It is one of the most important clothes I could have especially when I am at home. It is something that really defines me. *giggles
Daring outfits like spaghetti straps or tubes? hmm.. seldom. Not that I don't wear it, but I just don't feel comfortable to show more skin. hahaha
So what's your preferences?