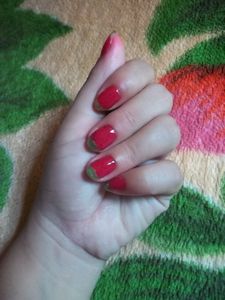 A girl needs to do what she got to do. As for me.. I really love working on my nails. Keeping my nails healthy and well managed is all that matters. But cleaning it would actually require certain procedures.
Always trim your nails. Often times, your fingernails are prone to bacteria. The longer the nails, the hard it is to remove bacteria from it. It is one of the most important things to do to avoid damages such as broken nails that might cause you some scratches.
Always keep it clean and dry. It is really necessary to wash your hands, but the advantage will take over. You will have to clean it so you won't have to worry about bacteria and fungi that might grow under your fingernails.
Always keep it moisturized. It allows your fingernails to have a soft undamaged nail when you try to put an ample amount of lotions on your hands. Avoid using to much chemical and long soak in water for it might cause brittleness.
Avoid nail biting. This might cause too much problem on your fingernails when you try to cut it with your teeth. The improper cutting will even give you more bacteria and this might cause infection.