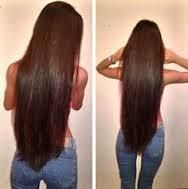 It has been proven that brushing your hair 100 times will actually give you a lot of benefits. Not only that it will make your hair grow faster, it also helps your hair to have a silky and shiny look.
The thing about brushing it often helps replenish the natural growth of your hairs' every strands. Not only it gives a great look, it helps eliminate the harmful essentials that you might get from free radicals such as smoke, too much sunlight exposure, dust and more.
It helps stimulates the natural producing oil from the strands and somehow treat scalp problems while cleansing it at the same time.
It increases the transmutation of organisms that helps your hair from root to tip.
Now you know why it is very important to use hairbrushes.